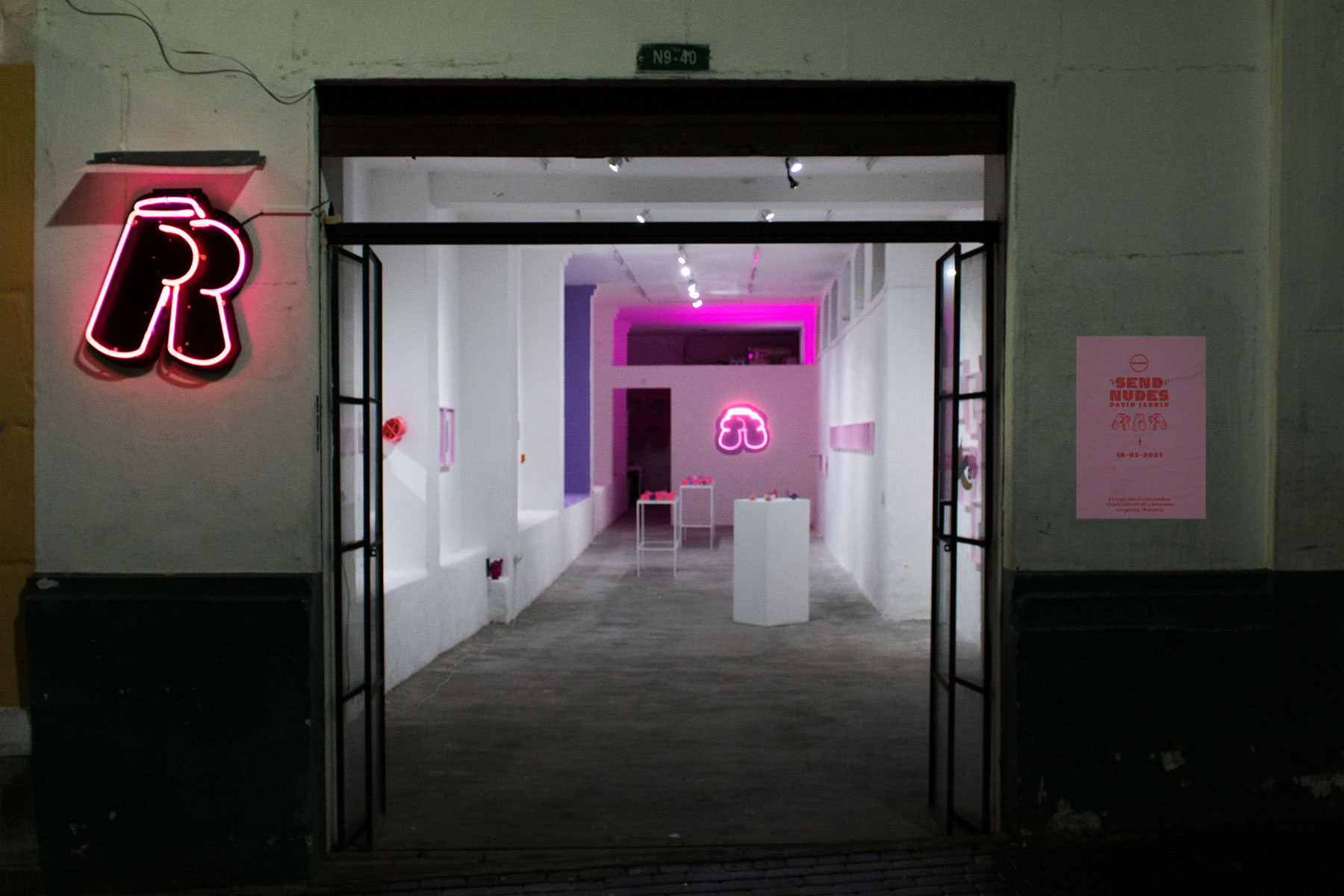 Título: El culo es un espacio político
Medio: Neón
Medidas: 60 x 65cm
Año: 2020-2021




La obra sale de la grafica planteada en "Entelequia Corporea" y toma dos textos escenciales para comprender el poder politico de la sexualidad diversa, especialmente el culo como momento configurador de las relaciones de poder, sexo, género y dominancia. Paul Beatriz Preciado, Saenz y Carrascosa plantean que el culo es un espacio donde las hegemonias masculinas no transitan, miran o habitan. También, proponen el imaginar donde en vez de plantear a los genitales como momento crucial para el desarrollo del placer, ubiquemos el culo, ya que este es universal y democratico. Por ende, quizá las relaciones históricas y contemporáneas de poder, contraste y violencia no existirían, pues todos partimos del mismo elemento para desarrollar nuestra sexualidad. El Neón propone ocupar un espacio y habitarlo con su luz, así empujando los límites de politicidad a un espacio, definiéndolo como uno seguro, especialmente para cuerpos y sexualidades diversas.
The work emerges from the graphical approach proposed in "Entelequia Corporea" and takes two essential texts to understand the political power of diverse sexuality, especially the ass as a configuring moment of power relations, sex, gender and dominance. Paul Beatriz Preciado, Saenz and Carrascosa propose that the ass is a space where male hegemonies do not transit, look or inhabit. They also propose to imagine that instead of considering the genitalia as a crucial moment for the development of pleasure, we place the ass, since it is universal and democratic. Therefore, perhaps the historical and contemporary relations of power, contrast and violence would not exist, because we all start from the same element to develop our sexuality. The Neon proposes to occupy a space and inhabit it with its light, thus pushing the limits of politicality to a space, defining it as a safe one, especially for diverse bodies and sexualities.



Title: The ass is a political space
Medium: Neon Lights.
Duration: 60 x 65cm
Year: 2020-2021