¿Qué hicimos?


*
Diagramación y diseño editorial
*
Edición de fotografías
*
Ilustración
Realizado en conjunto con Felipe Vargas
@felipeavt
e impreso en risografía por Recodo Press
@recodopress
La publicación
Ir tomando cuerpx
recoge el proceso de investigación y creación realizado en el laboratorio homónimo con artistas y activistas de la comunidad LGBTIQ+. El laboratorio, bajo la curaduría de Paulina León y realizado en el marco de la investigación
"
Etnoarqueología de las identidades sexuales en el Ecuador prehispánico
"
(María Fernanda Ugalde y Hugo Benavides), tuvo como objetivo aportar desde el campo del arte contemporáneo a una reinterpretación del registro arqueológico y sus discursos, abonar a la producción de lecturas críticas sobre las diversidades sexuales en el pasado- junto con su legado y su vínculo con el presente- y crear registros propios sexo-diversos y disidentes en nuestro contexto actual.
Ir tomando cuerpx
dio énfasis a dos aspectos centrales en nuestra investigación indisciplinada. Por un lado, teníamos la intención de rescatar al
cuerpo
en su materialidad –sus carnes, sus fluidos, sus formas y orificios– como medio conductor y generador de toda experiencia. El cuerpo percibe, genera y guarda memoria. Buscaríamos entonces hablar
desde
el cuerpo, no
sobre
el cuerpo. Por otro lado,
ir tomando
nos remite a un continuo proceso de transformación, a un estado de transición siempre inacabado, en constante duda. No buscábamos generar 'nuevos discursos', sino hacer visible la inestabilidad de nuestrxs propixs cuerpxs performando el género.
-
Arte Actual FLACSO
What we did?





*

Editorial layout and design

*

Photo editing





*

Ilustration



Produced in collaboration with Felipe Vargas
@felipeavt
and printed in risograph by Recodo Press
@recodopress
The publication
Ir tomando cuerpx
gathers the research and creation process carried out in the homonymous laboratory with artists and activists of the LGBTIQ+ community. The laboratory, under the curatorship of Paulina León and carried out within the framework of the research "Ethnoarchaeology of sexual identities in pre-Hispanic Ecuador" (María Fernanda Ugalde and Hugo Benavides), aimed to contribute from the field of contemporary art to a reinterpretation of the archaeological record and its discourses, to contribute to the production of critical readings on sexual diversities in the past - together with its legacy and its link with the present - and to create sex-diverse and dissident registers in our current context.
Ir tomando cuerpx
gave emphasis to two central aspects in our undisciplined research. On the one hand, we intended to rescue the body in its materiality -its flesh, its fluids, its forms and orifices- as a conductor and generator of all experience. The body perceives, generates and keeps memory. We would then seek to speak from the body, not about the body. On the other hand, to go drinking refers us to a continuous process of transformation, to a state of transition always unfinished, in constant doubt. We did not seek to generate 'new discourses', but to make visible the instability of our own bodies by performing gender.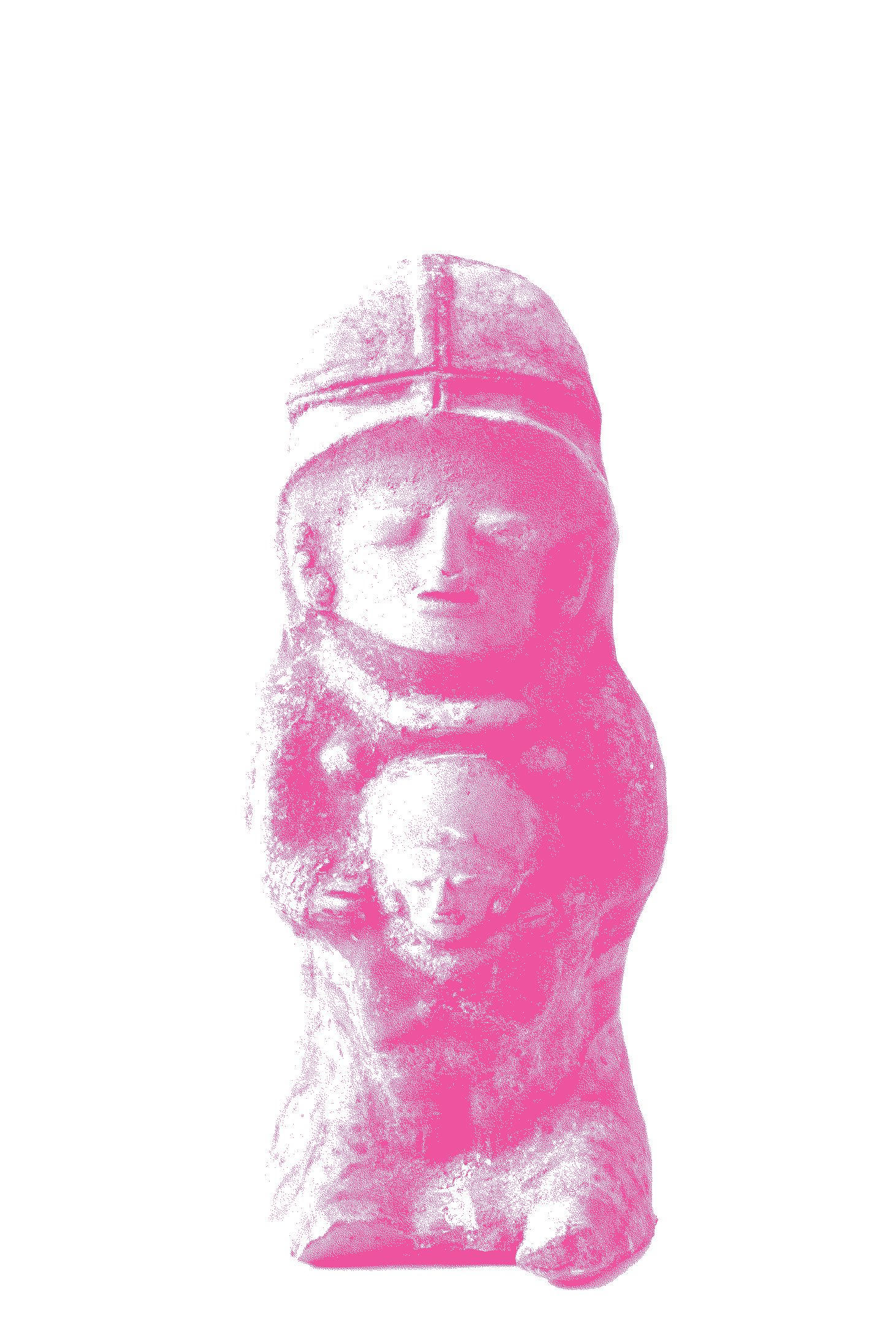 Proximamente...