Send Nudes
No Lugar Arte Contemporáneo (UIO)


Inauguración: Jueves 18 de marzo de 2021, de 16h a 20h30.
Abierta hasta el sábado 9 de abril
Entrada libre – Aforo limitado por protocolos de biosegurdidad.

No Lugar invita a la inauguración de Send Nudes, exposición individual de David Jarrín. La propuesta reúne obras en dibujo, objetos e instalación y reflexiona en torno a lxs cuerpxs diversxs y sus formas de relación en espacios públicos y privados.

No Lugar, en su objetivo de difundir prácticas artísticas jóvenes, procesos de formación artística desde la academia y contribuir a su profesionalización, colabora en esta ocasión con el Colegio de Artes Contemporáneas COCOA de la Universidad San Francisco de Quito abriendo un espacio para exhibir los procesos de investigación y creación artística de sus estudiantes egresadxs.

Sobre el proyecto

Send Nudes busca repensar la construcción occidental y capitalista de corporalidad masculina heredada desde hace siglos por cánones hegemónicos. La propuesta propone momentos y espacios donde los genitales y lx cuerpx se presentan diversxs, libres y fantasiosxs. SN plantea otras formas de entender las necesidades de lxs cuerpxs y, desde una mirada no binaria, nos invita a fantasear, desear, ficcionar y morbosear en base a las múltiples posibilidades de lo virtual y las extensiones del deseo.

A partir de un estudio de medios y aplicaciones de encuentro sexual gay, SN indaga en las representaciones yestéticas de lx cuerpx de lxs usuarixs, para posteriormente trabajar en una gráfica que concentra sus necesidades y entelequias, tomando como punto de partida la sexualidad y el deseo. Las obras en esta exposición se valen de una estética playful que se potencia desde los propios morbos y deseos de quienes las observan. En este sentido la puesta en escena cuestiona mitos sobre la idea de lx cuerpx masculinx y sus genitales, explorando la capacidad de la sexualidad para liberar, imaginarnos y conectarnos.















Opening: Thursday, March 18, 2021, from 16h00 to 20h30.
Open until Saturday, April 9
Free admission - Capacity limited by biosafety protocols.


No Lugar invites to the opening of Send Nudes, a solo exhibition by David Jarrín. The proposal brings together works in drawing, objects and installation and reflects on the diverse bodies and their forms of relationship in public and private spaces.

No Lugar, in its aim to disseminate young artistic practices, artistic training processes from the academy and contribute to its professionalization, collaborates on this occasion with the Colegio de Artes Contemporáneas COCOA of the Universidad San Francisco de Quito, opening a space to exhibit the research and artistic creation processes of its graduates.

About the project

Send Nudes seeks to rethink the Western and capitalist construction of male corporeality inherited for centuries by hegemonic canons. The proposal proposes moments and spaces where genitals and bodies are presented as diverse, free and fantasies. SN proposes other ways of understanding the needs of bodies and, from a non-binary point of view, invites us to fantasize, desire, fictionalize and morbid ourselves based on the multiple possibilities of the virtual and the extensions of desire.

From a study of gay sexual encounter media and applications, SN investigates the representations and aesthetics of the user's body, to later work on a graphic that concentrates their needs and entelechies, taking sexuality and desire as a starting point. The works in this exhibition make use of a playful aesthetic that is enhanced from the own morbidities and desires of those who observe them. In this sense, the staging questions myths about the idea of the male body and its genitals, exploring the capacity of sexuality to liberate, imagine and connect us.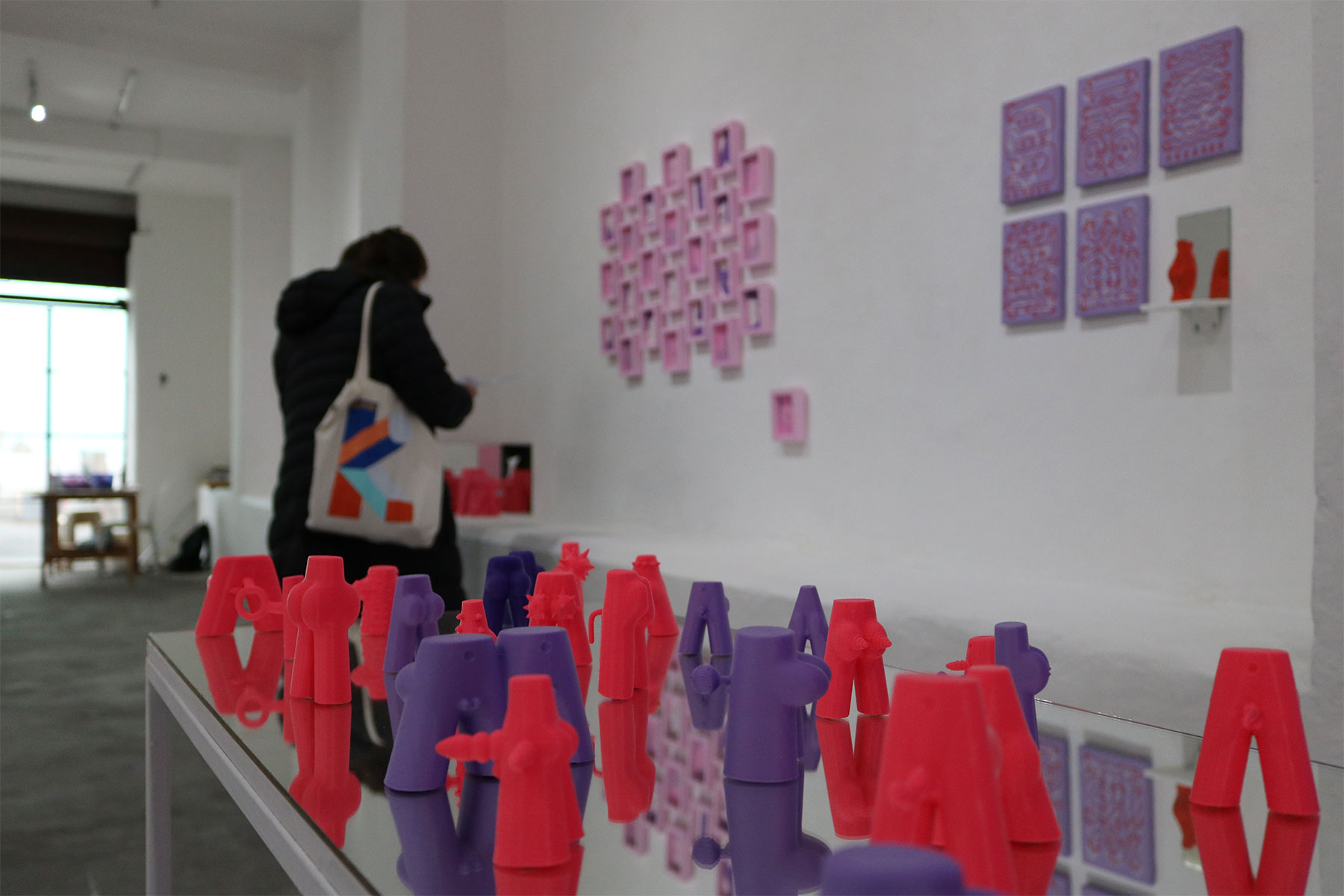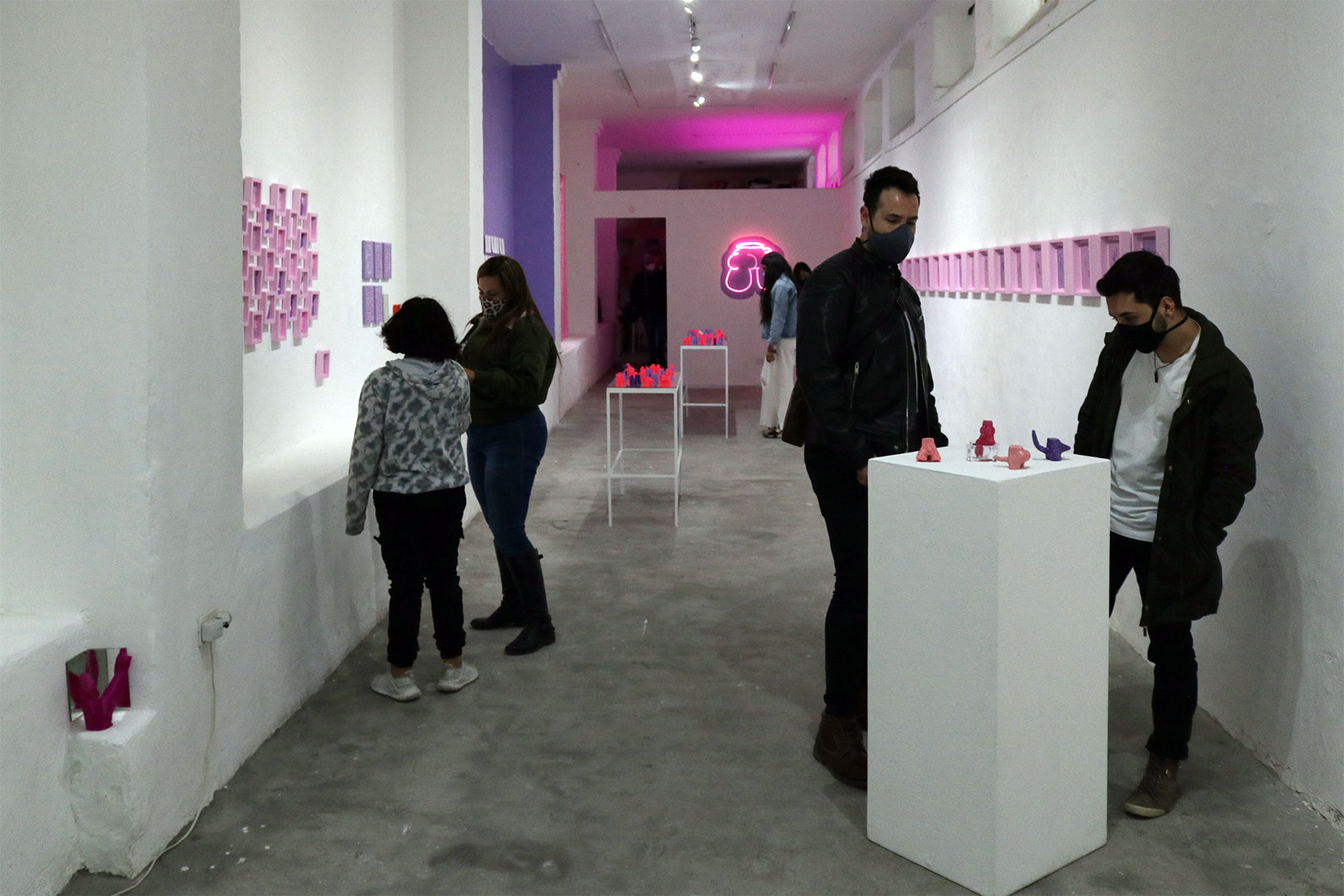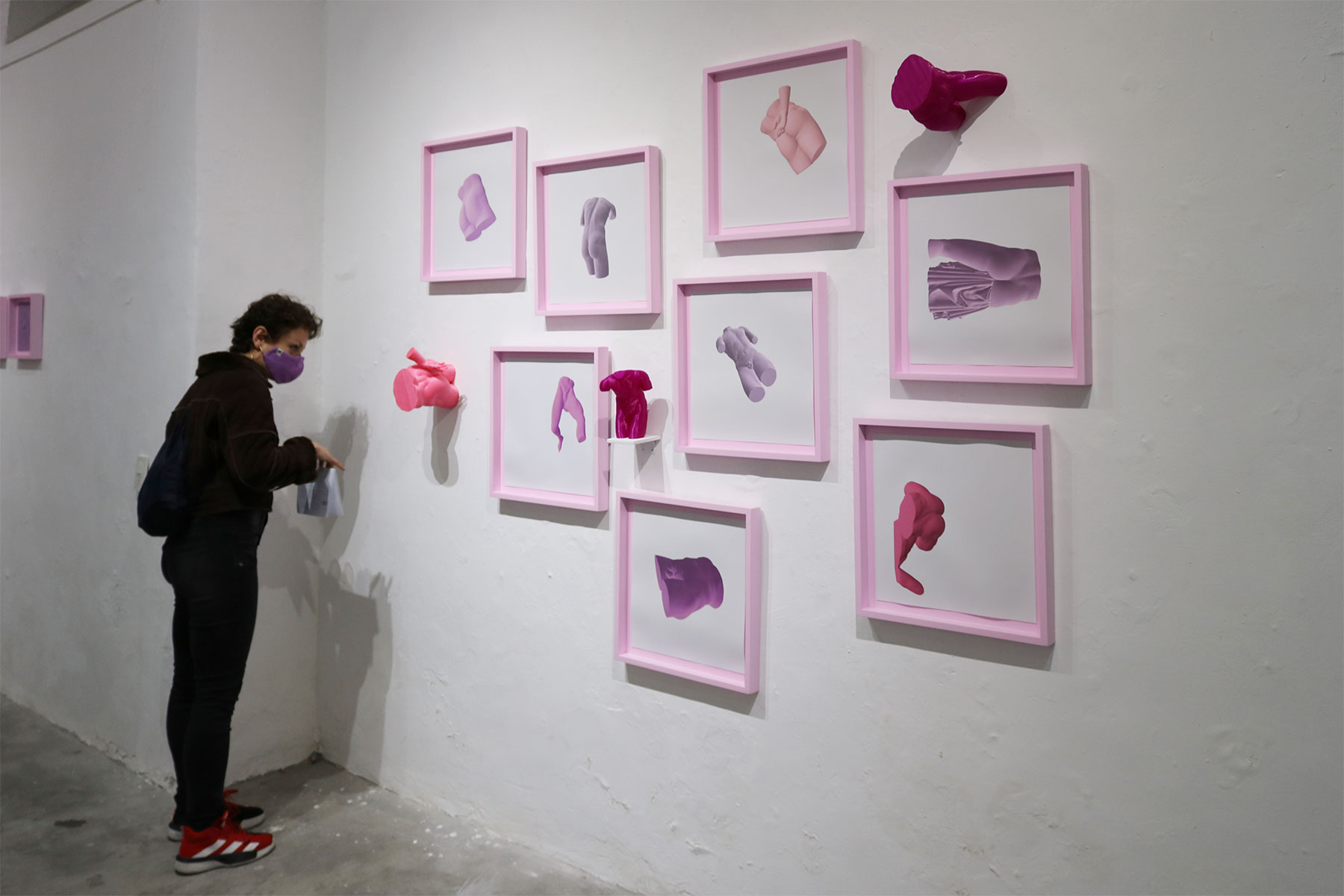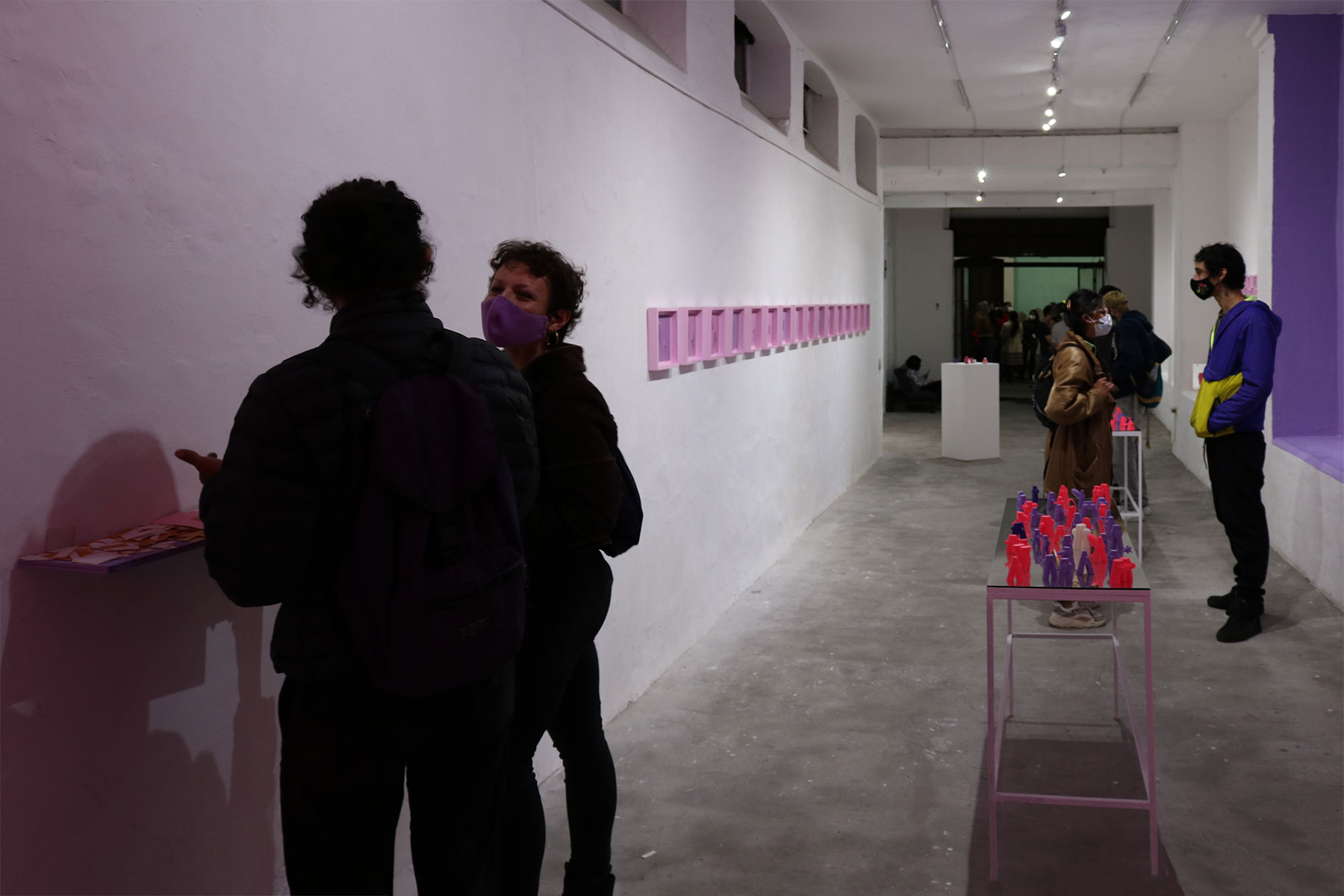 Virtual Exhibition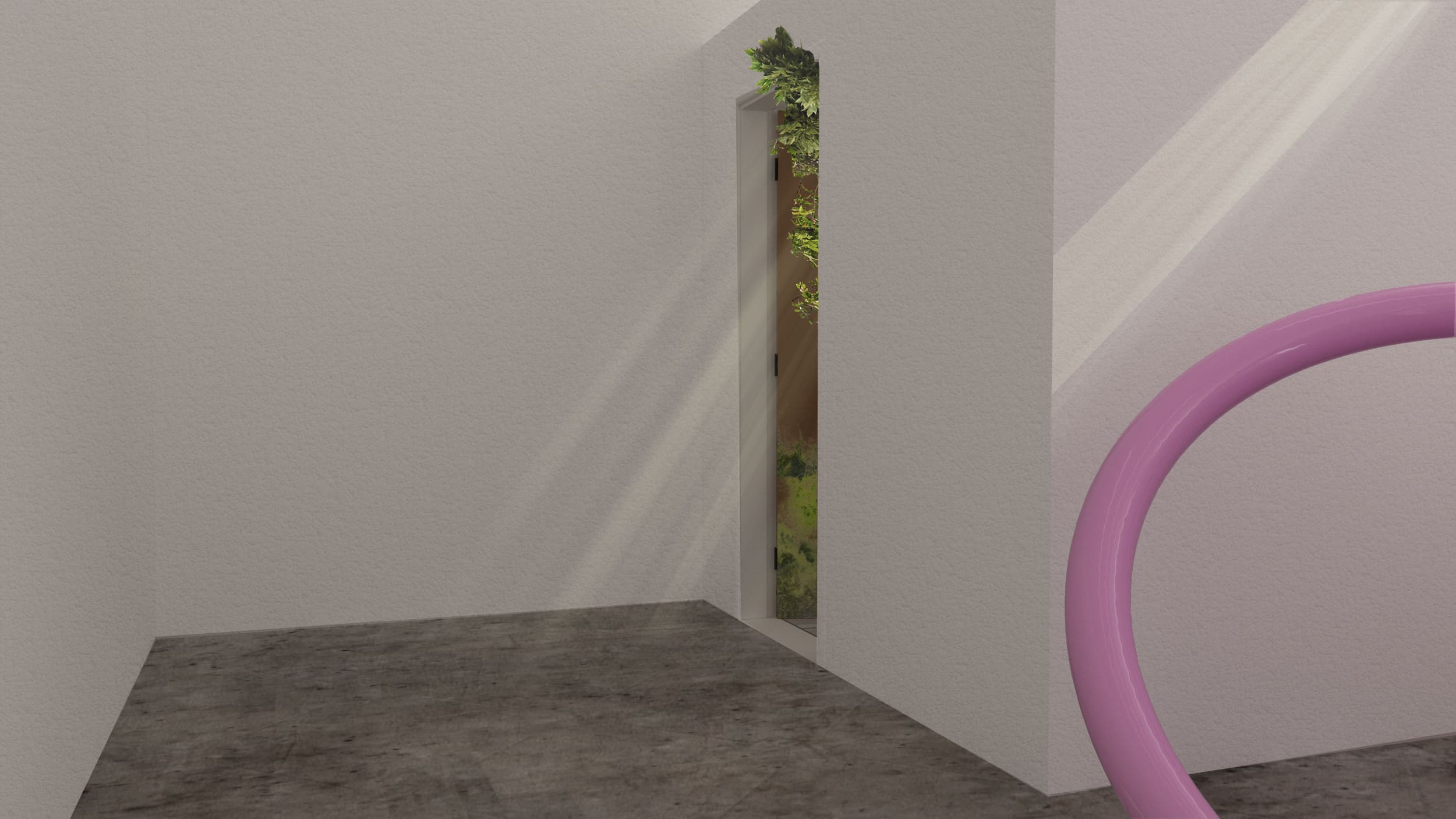 Exhibition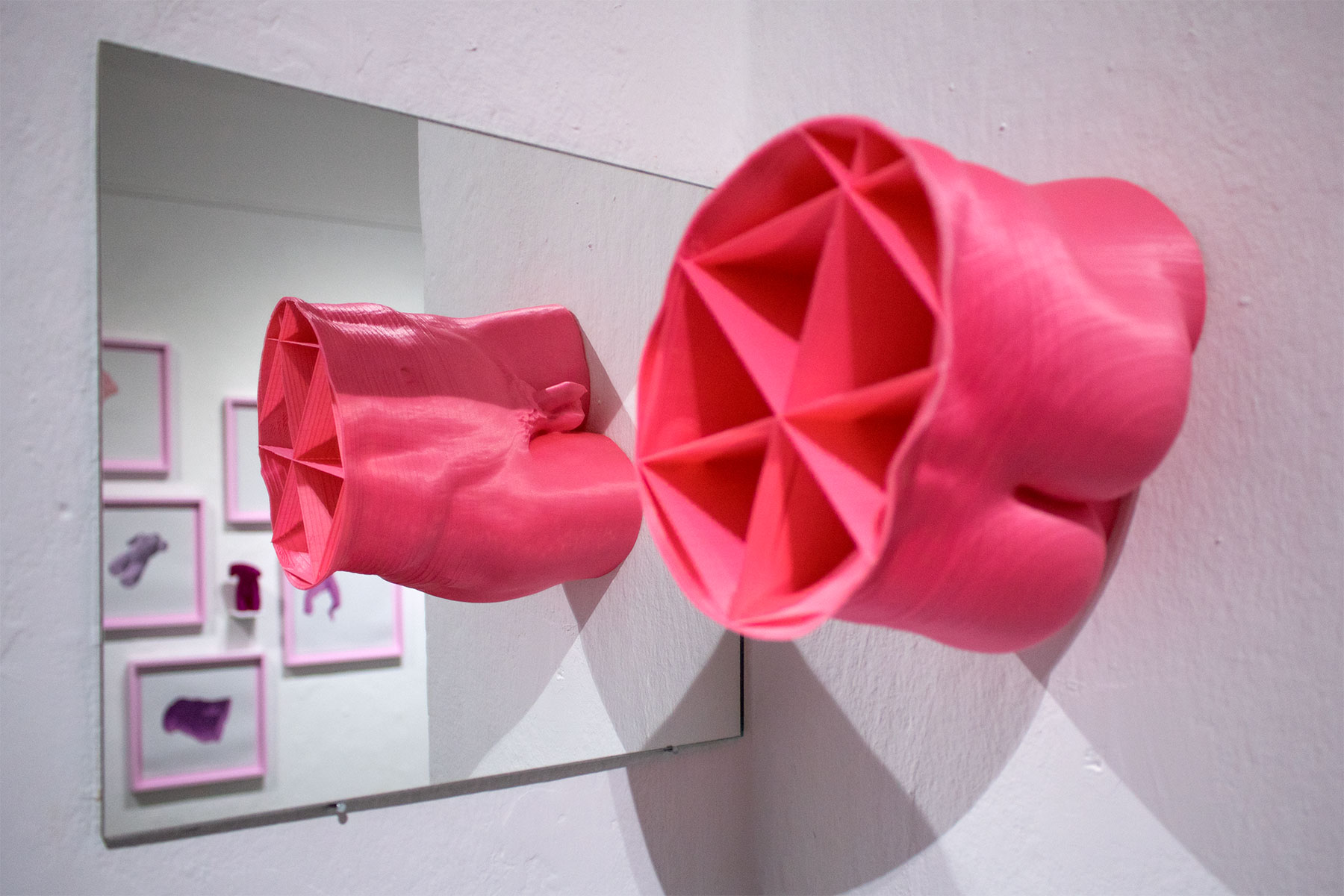 <> Fotografias cortesía de Francisco Suarez, No Lugar. Quito, Ecuador.